The fifth volume of the DRC Summer School Proceedings book is available!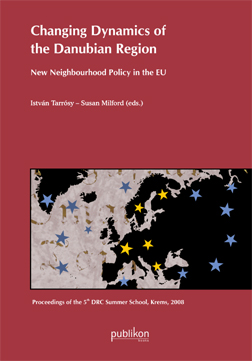 The Danube Rector's Conference (DRC) Summer School has become an annual event for young social scientists and students of social disciplines across the Danubian Region.

The fifth school was hosted by the Danube University Krems in Austria, and attended by many young minds from nine countries.

The topics of 2008 were centred around the New Neighbourhood Policy of the European Union, seen from different angles and sectors of society. This proceedings collects eleven of the best papers that were presented during the school.