Danube Rectors' Conference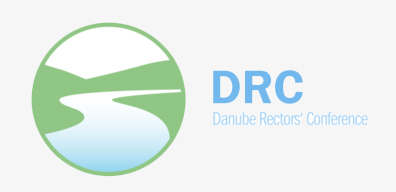 Web: www.drc-danube.org
Who we are

We are a network of almost 70 universities in the Danube Region. We improve higher education in teaching and research in this region, and in particular the advancement of our member universities, by establishing and facilitating bilateral and multilateral contacts between the universities, as concluded at the Brijuni Conference. We pursue in particular the following activities:
to coordinate the ideas and actions of its members through the exchange of information on issues of common interest,
to promote cooperation on issues of common interest thereby to contribute to the stability and the development of an open and democratic society in Europe,
to act as a consultant, by presenting its views and by making appropriate recommendations on problems which concern the universities, to government, national or international organizations, as well as to others who are involved with issues concerning universities.

In order to perform these tasks, DRC maintains links with national and international organizations the activities of which are of interest or relate to universities and, in particular, with the national Rectors' Conferences, EUA, UNESCO, EU, Council of Europe, etc.


What we do

The DRC arranges conferences, workshops, summer schools and participates in EU funded projects. The DRC also actively contributes to the Priority Areas Workgroups' of the EU Strategy for the Danube Region.
One of the most significant challenges that a European higher education institution faces is the competition with other higher education institutions at European level and worldwide. To succeed, an institution needs to enhance the quality of education, research, and innovation, and to engage in the international arena.
DRC supports your challenge. In summary our members benefit from DRC membership through:
professional updating during Conferences and Workshops
membership of a "club" - networking. Attendance at Conferences and Workshops supports the establishment of communities of practice in which the members build confidence in each others capabilities
integration in the relevant action groups for the Danube Region Strategy (EUSDR). Contribute actively to the actions taken, instead of watching the results from an external perspective!